Will the coming Despicable Me 3 movie be any good?
At this point in the franchise, we've come to already know what is to be expected. You have the thievery, the magnetic humor, the infamous Gru (Steve Carrell), and of course his Minions (cough…cough…trademark).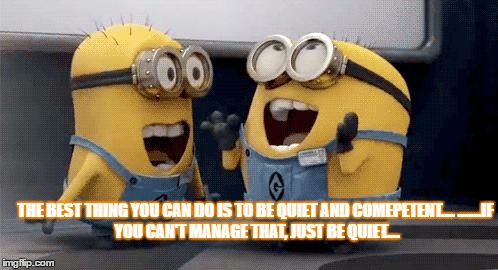 The Successful Predecessors
The second sequel in the trilogy will not, however, feature the voice of Russell Brand, who plays Dr. Nefario in the series known for assisting Gru in developing his weapons and gadgets. He also is the brains behind his operations (such as stealing the moon with a shrink-ray gun). The highest grossing film in the series was Minions (2015) which opened to mixed reviews from critics, however, it grossed over $1 billion at the box office. The release of Despicable Me 3, in ten days, might give the franchise a fresh awakening with the return of Gru, who only appeared briefly as a young version of himself in Minions.
The Key to Victory
If Despicable Me 3 is going to have anywhere near the impact of its predecessors, Steve Carrell is going to have to bring his charms and blunders to the role once more (Reference: Despicable Me3 Online). Gru will likely have to be written into the plot to garner sympathy among audience-goers. What could provide for this is the plotline (known from previous reviews) where Gru apparently gets fired from his job along with his special agent wife, Lucy (Kristen Wiig), and his personal life starts to spiral downward raising doubts and concerns about his existence, especially when his youngest daughter Agnes (Elsie Fisher) resorts to selling her toys to help out the family. From the early reviews following the film's June 9 release in Annecy France, there has been a generally positive response from critics. Many noted a return to form for Steve Carell who doubled up the workload portraying not only Gru, but also his twin brother Dru.
Dru's character rocks a Fabio hairstyle look and is coveted as the more superior evil brother. Conflict amounts when Balthazar Bratt, (played by Trey Parker of South Park), a self-obsessed former child star, comes in the way of their evil-doings.
Our Pre-Assessment
So, here's what we know. Gru has reached a low point. He is not in a line of communication with Dr. Nefario, and he has a dramatic revelation of not reigning as a supreme villain. His wife and children are suffering and his twin brother Dru, who likely will add much needed comic relief, is joined by his side. And who could forget the Minions(cough…cough…trademark)? From the way this story sets up, there seems to be a strong central focus. It establishes sympathy for Gru and his family early on so that the audience can look forward to an uplifting end. So, if the 'Golden Rule of Hollywood' is followed without a fair too many rounds of cliché's, then this film should succeed. In the meantime, everyone of all ages must learn to manage their manic enthusiasm.